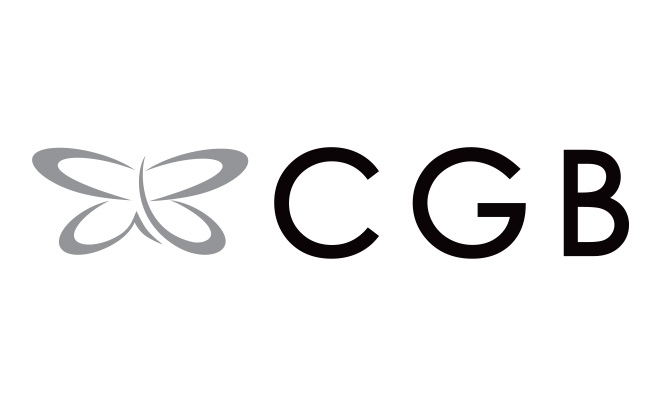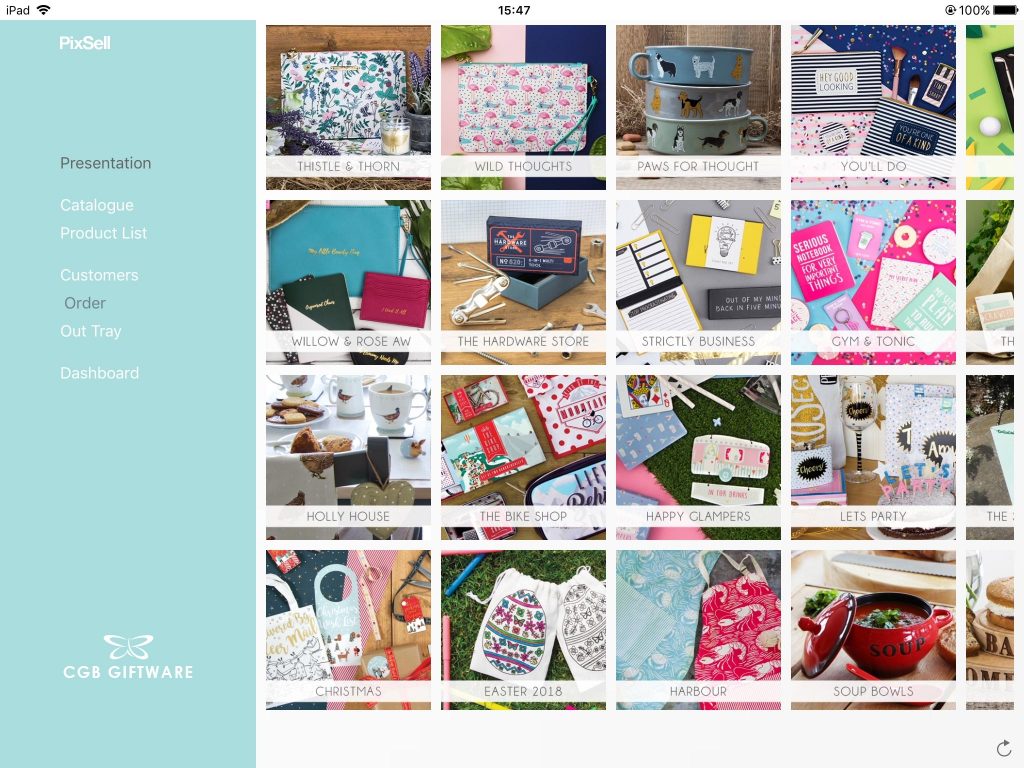 "Without PixSell, we could not have reps in Europe" – CGB Giftware praise the impact of iPad ordering
In as little as six months, CGB Giftware have reported an increase in average order value, and have since launched the app for use across a European sales team.
Since launching PixSell, order turnaround times have significantly decreased for customers, thanks to the reps' ability to take digital orders on the spot. Each CGB sales rep has access to product and pricing information from any location — allowing the business to expand their field sales. The sales team consists of seven reps who use iPad ordering on the road, and at exhibitions with an additional three across Europe.
CGB's sales team are more productive with PixSell. With access to individual customer accounts and order history — reps can prioritise which products to up-sell, on top of their regular order. As a result, average order value has increased for the business.
"Since launching PixSell, we are seeing multiple benefits at head office and on the road. Our entire selling process is much more efficient, and our average order value has gone up as a result. The thing that really sold the system to me was the easy accessibility of data — our reps have everything in one place. Without the system, it would not have been possible to expand our field sales to Europe"
Challenges:
CGB Giftware's field sales process was incoherent. Each rep would visit a customer with printed sales aids and individually designed catalogues. On occasions, once a product had been discontinued, it would be ripped out of the catalogue by the rep. This seemed unprofessional and did not reflect the businesses' brand image.
Before PixSell, CGB would lose a lot of time when launching a new product. Each item would be released with professional photos, which required printing — before being posted to the reps, to add to their catalogues. Getting new products to reps took around 10-12 days.
At head office, a lot of extra work was created for the admin team. Prior to customer visits, each rep would call up to ask for additional product information. When time was available, the rep would send back their orders to be manually rekeyed — resulting in dispatch delays and occasional errors.
Solution:
With PixSell, management are assured that all reps are following the same process. The app has been designed to reflect the CGB website, with each product categorised into different ranges. Each rep has stock level information, alongside guidance on seasonal selling, enabling them to up-sell certain items.
PixSell enables CGB to launch a product within hours. Product photos are automatically imported into PixSell's asset management system, before being synced to the iPad. With the rep able to access this from any location, the app has since been rolled out for use across Europe.
CGB's reps are more self-sufficient with PixSell. Since launch, calls to head office have been eradicated with less pressure on the admin team. Orders are sent back after each visit, with no requirement to re-key each item — eliminating mistakes. CGB now have one less member of staff in the office, with no need to replace them.
"To hit the 40% next year, we will be looking at incentivising the purchasing process further by implementing a loyalty scheme to reward customers for using the system, and promotional codes to allow users to be more flexible in our pricing."