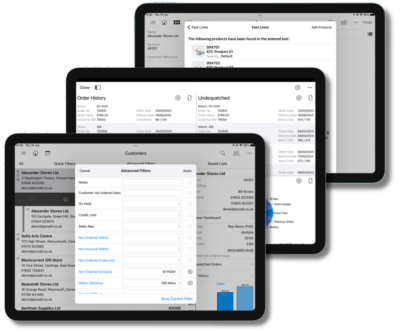 PixSell Sales App for Reps will enable your team to take orders, produce high quality catalogues and presentations, access historic customer data and so much more.
Continually developed to scale with your business growth.
Works online and offline. Provides access to the data your sales people need to grow their accounts, wherever they are.
Integrity
"We find Aspin genuine and honest, and this makes a big difference to our relationship with them."
Transparency
"Scoping the project was intensive, but necessary. The level of detail is important."
Sales app for reps taking orders out in the field
Serve your retail customers with an all-encompassing upselling tool. When you choose PixSell sales app, your team of reps and agents have access to account information, sales histories, advanced customer filtering, journey planning, and rich CRM functionality.
With PixSell sales app, your sales team can become more than just order takers.
Complex pricing, integration and sleek presentation are the bare minimum requirements for sales reps and agents. But what happens as your team grows and technology changes? We pride ourselves on consistently releasing new features and updates to PixSell, based on regular user feedback and requests. You won't outgrow PixSell.