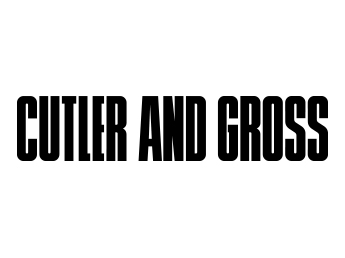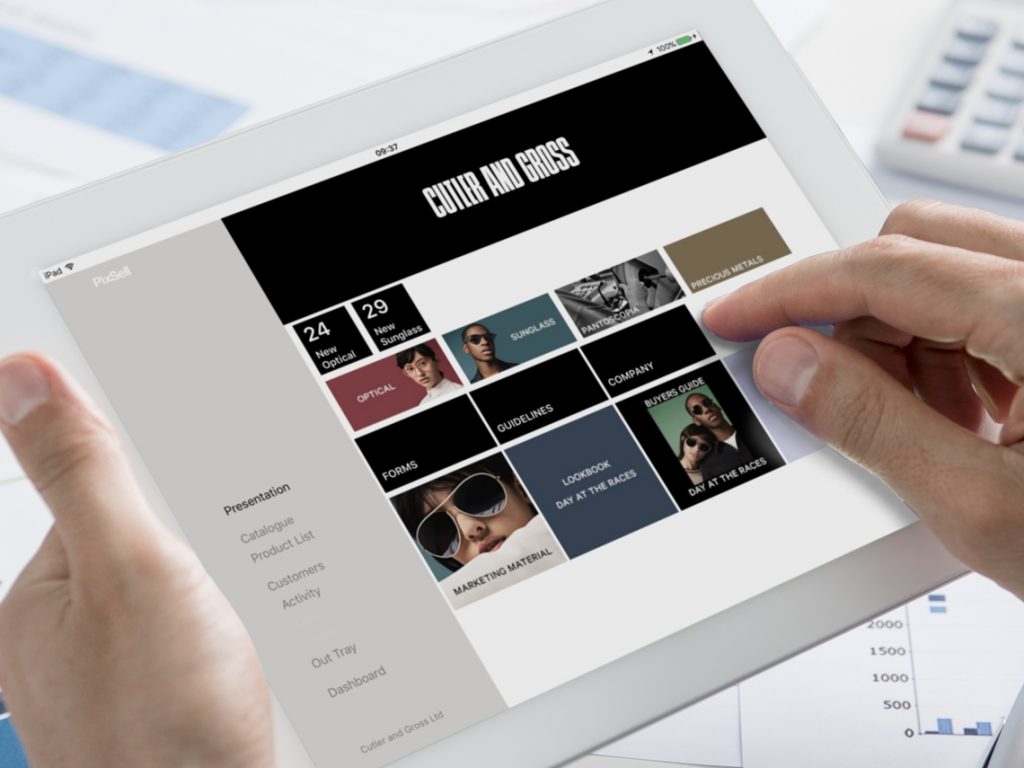 British eyewear maker Cutler and Gross use iPad ordering to strengthen digital brand
Cutler and Gross are well versed when it comes to giving a global performance. Brought to market via a team of agents worldwide – Cutler and Gross are not only a key player in the optical industry but a global brand that has seen increased success across multiple continents.
The key to such success has been ensuring that the brand maintains both strength and quality from their UK head office right down to a retail customer in Paris or New York. With this goal in mind, 2015 saw Cutler and Gross seeking an ordering tool that would depict and reinforce the brand as strongly and as accurately across all markets. Today, that tool is PixSell.
During the project implementation and go-live period, agent take up was a strategic objective for Cutler and Gross. PixSell had to work for the agents, enhance their day-to-day jobs and help them deliver the brand and a service whilst out visiting retail clients. Cutler and Gross were looking for a solution that reflected their agents' daily tasks straight out of the box, without need for customisation and a 'make-do' result.
"The combination of Aspin and Comtek has been fantastic – without the module and PixSell, we wouldn't be where we are today. The integration has been a great success for us, which was key to the effectiveness of PixSell."
Behind the scenes at C and G…
In the days before PixSell, Cutler and Gross had long since outgrown their manual process of receiving orders via email or order form scans. Head office needed an electronic ordering tool to phase out the mistakes caused by 'hard to decipher' handwriting. In addition to this, they wanted to claim back their resource that had been applied to manually entering orders into IRIS Exchequer. With the help of one of Aspin's partner companies Comtek and Comtek's IRIS/PixSell integration module, Cutler and Gross could feel reassured of a robust data interface to deliver the right information to the sales team in each territory, and receive the orders back from each sales person.
What does success look like?
In the sales and marketing teams at head office, the benefits of using PixSell have continued. "The arrival of PixSell has meant greater initiative and interaction between the agents and head office across the global territories", say Cutler and Gross. Each agent has more control over their territory, with access to up-to-date, key information on each of their retail accounts. "The whole process from issuing the reps with the materials they need to sell, to receiving the orders back at head office is a far more enjoyable and fluid experience for all parties. Prior to PixSell, getting an order from field to IRIS could be a long drawn out process with much 'to-ing and fro-ing' between the agent and head office. Thanks to PixSell, there are less mistakes, less blurry lines and more control."
"Looking back – I can't believe we used to run the business without PixSell"
Cutler and Gross have some words of advice to other businesses considering PixSell. "Be sure of what you want to achieve as a business so that you can take full advantage of this system, it has great potential. As well as providing a fantastic visual aspect for the business – the guts and the function are not to be underestimated. It does exactly what we want, what we expect and more."
"Gone are the days where we'd spend 10 days entering orders after shows – tired, prone to mistakes and struggling with shoddy handwriting. Looking back, I can't believe we could ever run the business without it", concludes Holly.
"Greater initiative and interaction between the agents and head office across the global territories"