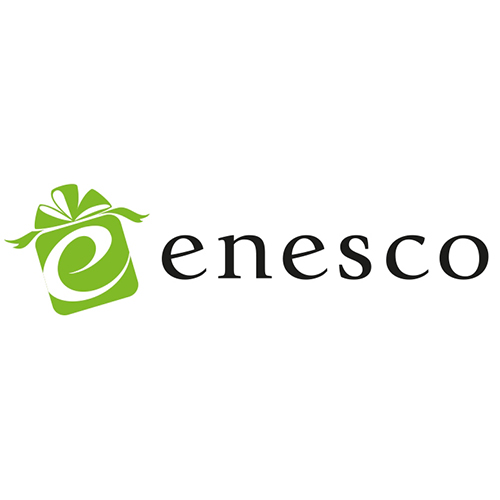 Enesco Limited is renowned worldwide for innovative and humorous gifts, stylish home décor and desirable collectables. Getting more collections into more high street retailers, and faster, has been an on-going target for the company.
Enesco on how today's sales team couldn't work without PixSell
Having Enesco wholeheartedly tell us that life on the road with PixSell is as enriched for the sales reps as it is for the individual working at back at head office has been a fantastic realisation for us. Maintaining this equilibrium is no mean feat for Enesco, since their business churns thousands of product codes, images, quantities, pricing rules and much more on a daily basis in order to sell their products. Aspin understand the work and organisation that goes into keeping the sales reps up-to-date and it seems that Enesco do too, having fully immersed themselves into this task. Enesco and Aspin can celebrate a working relationship of 17 years in 2020, and we're pleased to say we're still very much in the honeymoon period together.
"From a personal experience, I can say that Aspin are always extremely professional and helpful. From an IT point of view, it is important to have a skilled technical team to support a brilliant product."
Responding to the giftware market
In the last decade, Enesco have worked tirelessly to combat the consequences of a challenging retail landscape. Enesco's response to retailers' demands that suppliers respect their limited time and resources was to send out a highly equipped and prepared sales team into the field and underpin them with a trade ordering website. By 2015, Enesco were operating these two initiatives side-by-side and have seen steady success into 2020.
What does PixSell do for head office?
Behind every data-rich PixSell system exists a hardworking individual or team known as the 'PixSell super user'. Certainly at Enesco, it's been a hard slog to get all the appropriate information and imagery into PixSell to give the sales team the best chance out in the field, however Enesco have told us in no uncertain terms that there is considerably less paperwork within the business, thanks to PixSell.
"In the era of mobile devices, iPads and further popularisation of internet and shopping online, PixSell and InterSell have taken us a step further in line with these new technologies. We have significantly reduced the need for printed catalogues, as high resolution product pictures are now present on both iPad and web."