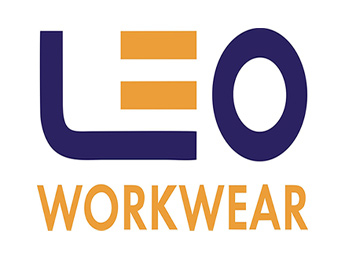 Leo Workwear were facing some frustrations within their business:
Trade orders were being taken via phone or email by the head office customer services. This often meant that they were first written down and then processed into SAP Business One. This was both time-consuming and had lots of potential for errors.
To compound this, customer specific pricing was tricky to calculate whilst on the phone, but from their customer's perspective, it was very important that the prices quoted were quick and accurate.
Success in their market means that Leo relies on a high level of service to its customers. With the above challenges, there was a real risk of compromising both order turnaround and customer satisfaction.
"25% increase in all orders placed online, which is well beyond what we were expecting being only 10 months since implementation"
What Leo Workwear did next:
Using their InterSell B2B trade portal, Leo has provided the means for their customers to place orders themselves. Furthermore, their customers can self-serve other things such as their specific contract pricing, stock levels, order tracking and account management, where previously this meant calling or emailing Leo customer services.
Has it been a success?
Since implementing their InterSell B2B website, the number of phone calls to head office has reduced significantly, allowing the business to make more outbound sales calls. Moreover, the company has grown so much since the launch, that the ability to manage these orders with a website rather than a member of staff has enabled Leo to embrace the business growth without having to take on any extra resource.
"The aim for the next calendar year is to have 40% of all orders placed via our InterSell trade site"
To measure whether the trade website had been the right decision, Leo really wanted at least 20% of all orders placed via the website. Nick Bale, Leo's Marketing Manager and the leadership team are pleased to report that they have in fact quickly reached 25% of all orders being placed online. This is was well beyond their expectations at just 10 months since the website launch.
The new and 'revised' target for the second year is to receive 40% of all orders via the website. Watch this space!
Leo manufacture and distribute high visibility clothing, now having one of the largest ranges in Europe. Leo only sell to re-sellers of their products, but this can range from some of the largest PPE sellers in the world to the smaller embroidery and print companies.
"To hit the 40% next year, we will be looking at incentivising the purchasing process further by implementing a loyalty scheme to reward customers for using the system, and promotional codes to allow users to be more flexible in our pricing."