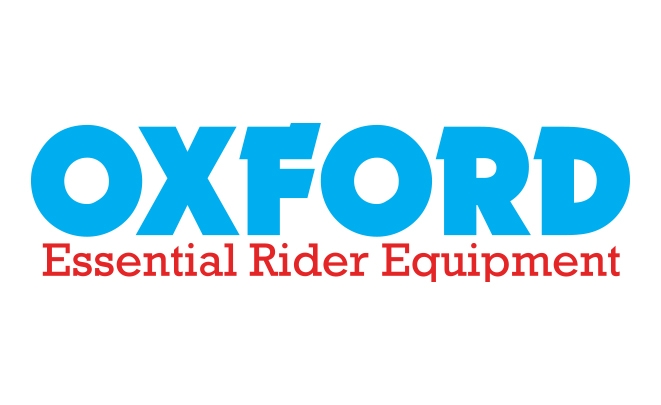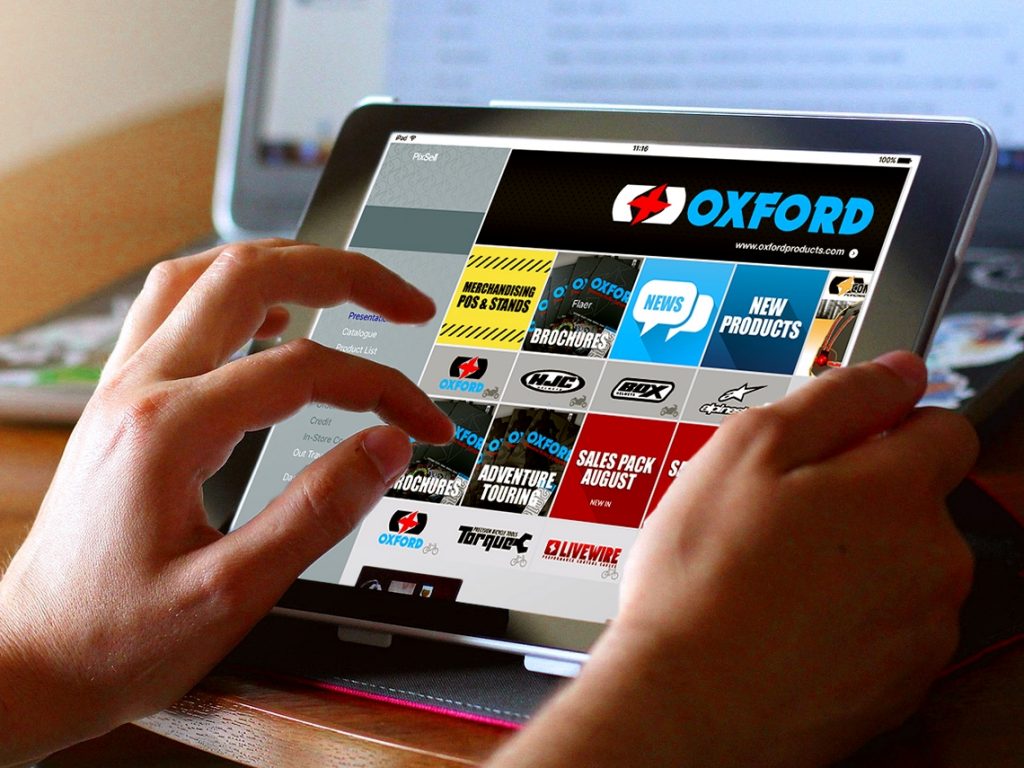 Oxford Products sales reps geared up to take large orders with PixSell iPad ordering:
For motorcycle parts distributors Oxford Products, streamlining the ordering process between the field sales team and head office was a key driver when choosing PixSell. Alongside implementing an InterSell trade website, they are seeing positive results in all areas when shifting products both online; and via an iPad.
Before adopting PixSell, the Oxford sales team would be in regular contact with head office to clarify stock levels and pricing – proving an arduous task for head office staff to communicate the correct information back to each rep. Now, the reps are able to view live product information, instantly creating an order to go back to head office.
Success in their market means that Leo relies on a high level of service to its customers. With the above challenges, there was a real risk of compromising both order turnaround and customer satisfaction.
"Our sales team can now create an order with the correct pricing information, knowing that products are in stock. Being able to then send it back to head office saves us a huge amount of time and eliminates complications when deciphering handwriting!"
Chris Hughes – IT Manager at Oxford Products
What they did next:
Behind the scenes, a successful integration with Oxford Products back office system Access Dimensions ensures that up-to-date information is given to the rep, prior to going out in the field. With a sales team of 26 covering the UK, product information is synced every 4 hours to ensure that each rep is on top of current pricing and stock levels.
Achievements:
Implemented a successful training process to ensure all 26 reps were up to speed with PixSell
Heavily reduced the number of calls between the rep and head office – allowing for more time to be allocated elsewhere in the business
Improved the relationship between the rep and customer with more time spent at each sales call
Oxford Products attribute a more fluid interaction with the customer to PixSell, giving the sales team the maximum opportunity to sell. With an extensive product range displayed on the iPad, the rep is equipped with the tools to up-sell alternative products more effectively. "Since the reps migrated to PixSell, the sales team can concentrate on showing customers different items in stock at that moment," Chris said. "With access to individual customer reports, the rep can look at their order history and then make decisions on other products to push. This helps to reduce back orders and gives us bigger orders."
For the Oxford sales team, adapting to a new ordering system was made easier through hands on training provided by Aspin support. Becoming familiar with PixSell has meant that each rep is more confident when selling out on the road. "When launching PixSell we had a wide range of users from the 'IT savvy' to those less confident with the system," Chris said. "PixSell is flexible enough so that now each rep can use it to their own advantage since training has taken place. It is refreshing to see the different ways that they are getting the most from the app."
"Since launching our trade website we have seen it continually grow to reach a level we are very pleased with. Our customers are able to access all the information they need to make a purchase — with multiple products and prices restricted by territory, we've seen an increase in new accounts overseas. There is also less pressure at head office to manage the orders coming in, which enables us to focus on other areas of the business."