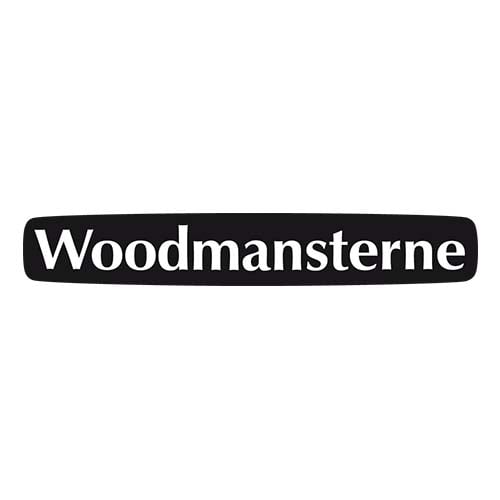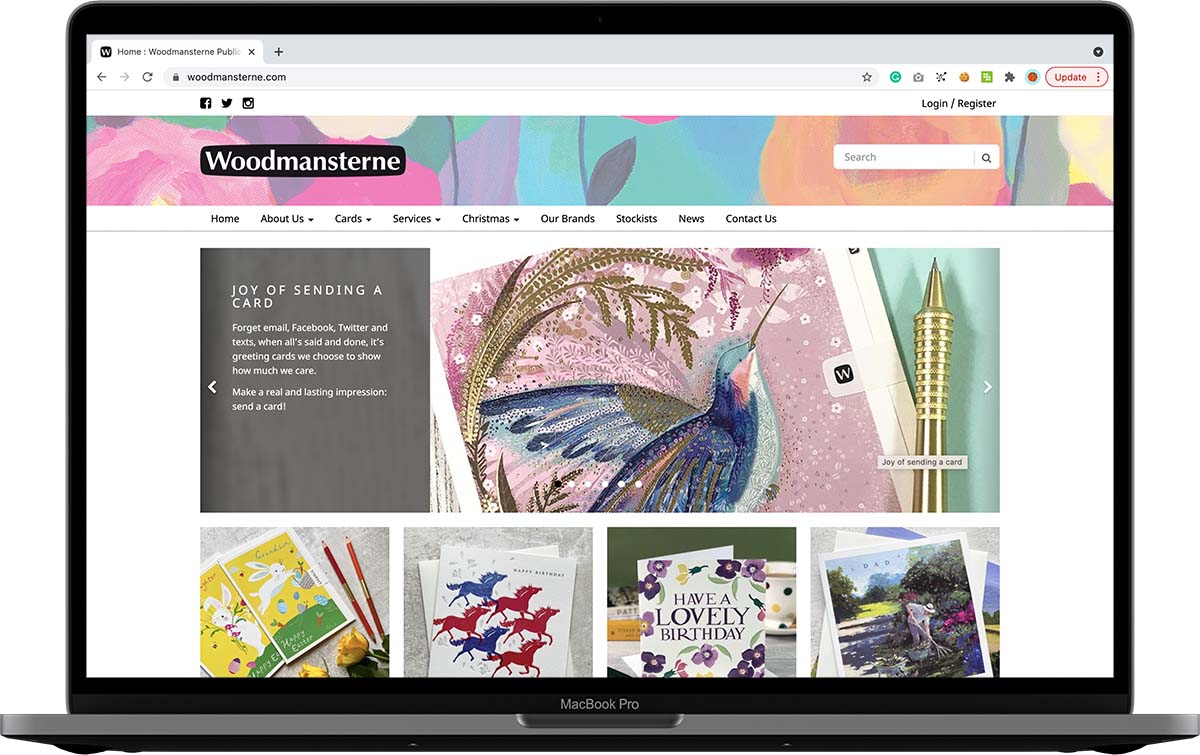 Head of Marketing at Woodmansterne Publications Ltd, Kate Rebecca Leach, kindly took some time to chat to us recently. We talked about how Woodmansterne uses our B2B sales and catalogue app, PixSell, how that led to them adopting InterSell, our B2B eCommerce platform, and how that helped during covid lockdowns.
Here's what Kate had to say –
What do you use PixSell for?
PixSell has all our really lovely marketing stuff readily accessible. Our full catalogue, listing thousands of products, is there at our sales reps' fingertips, ready to download at any time. As are our other marketing materials, like the films we create. To have all that on the iPad in front of a customer is amazing. We don't have to send links out, we can just show them stuff straight away.
"It only takes a few quick steps to make a real visual impact."
How does PixSell help you in your role?
I oversee how PixSell looks and how we use it as a marketing tool. I make sure all our products are listed, that it looks sexy and it's easy to use. I'm the one making sure the catalogue is up to date and all the new marketing material is available and easily accessed.
PixSell really showcases Woodmansterne at its best. We have our full catalogue, along with all of our informational films, there on the iPad ready to download at the touch of a button – this gives our sales team a really fantastic portable tool.
"PixSell really showcases Woodmansterne at its best."
What was the reason for purchasing InterSell?
Our existing online trade store was a little bit sad, a little tired looking, and wasn't really being well supported by the provider. As we already had SkooCloud for the PixSell data management, adopting InterSell as our B2B eCommerce platform was the obvious choice. Having all those applications that dovetail between each other just made sense.
What are the benefits of InterSell?
The functionality is amazing. Even as Head of Marketing, you can be completely bamboozled by some of the stuff out there. I love the fact that InterSell has a Lego bricks feel to it. The fact that I can really quickly and easily change the look and feel of the whole website depending on a trend, or an event, is vital. On our front page I have huge splash images, banners, sliders, news stories and it's just an easy function. It only takes a few quick steps to make a real visual impact. For a visually creative company like ourselves that is really important.
I especially like the 'Fast Lines' function. I like to put myself in our customers' shoes. I know when I do my Tesco shop, I'm always going to want to buy tea bags, bread and eggs. With InterSell our customers can do the same. They have their tried and tested favourites in their last order which they can replicate then add the new bits they like.
I also think having an area specifically for new products is also really great. People can go in at any point, visit the 'new product' section and see exactly what we've launched. We launch new products every six weeks so it's important our customers know where to find them.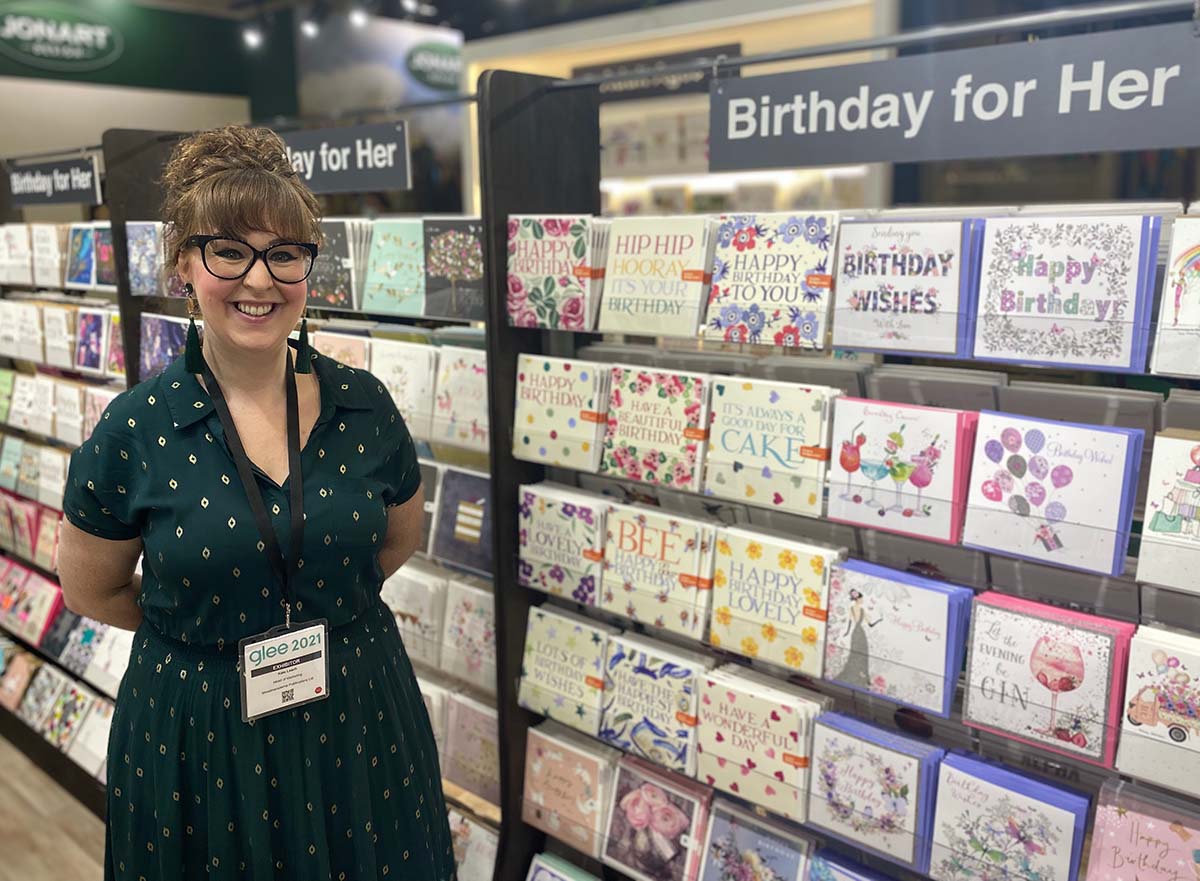 "We launched InterSell just before the first lockdown. Thank goodness we did!"
What was your experience with the projects team and how they rolled it out?
Implementation was very smooth. We did some user testing beforehand with a group of trusted customers who were heavy users of our previous online store. Their feedback was absolutely instrumental in getting to where we are today with InterSell.
To be honest, everyone I've worked with at Aspin have been fantastic. The support has been really good. The whole team is so responsive, which, as I'm not a very technical person, has been very helpful. I know you guys are at the end of the phone, or an email, and you'll get back to us. If we've made an error here or there, or changed something and it doesn't look quite right the Aspin team are always there to tell us what we've done wrong and how we can fix it.
"The beauty of having PixSell and InterSell is they give us the best of both worlds."
You launched before Covid-19. How has that worked out?
We launched InterSell in February 2020, just before the first lockdown. And thank goodness we did! With so many customers closed and pivoting to an online presence, InterSell just made everything really easy for them.
We had a roll out plan to launch 'wave one' then 'wave two' of customers, but that didn't really quite work out so some of our stats have kind of been slightly crazy. Historically we had a very small percentage of customers who shopped with us online; most waiting to buy through their rep. Of course that really changed through the peaks of lockdown. Customer online usage went through the roof and more and more new users were signing up to the webstore because they couldn't see their rep.
Although lots of our customers started using the new website because of lockdown, they've now continued to use it because it's just so easy and user friendly. Now I think shopping online has become habitual for a lot of our customers.
I don't think a website is ever going to replace face-to-face interactions. But the beauty of having PixSell and InterSell is they give us the best of both worlds. They support and build on that customer/rep relationship.