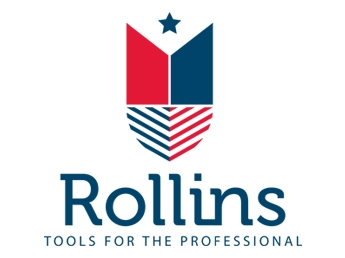 Rollins rave about business improvements and easier lives with PixSell iPad ordering
Telephones ringing off the hook, customers and reps asking for stock levels and trade prices, frantically entering orders after a show to get them out the door – sound familiar? No longer is this the case at Rollins, and yet business is better than ever…
How have they managed that?
The 'after trade show' period has typically been a very busy time for Rollins' customer service team. Previously, orders would have arrived at the end of the show, ready to be manually keyed into Navision. Whilst, this is still a key time for the business and the orders are rolling in – automatic import into NAV means there's now a new level of calmness after any trade event.
What about in the field?
The reps are not without a significant upgrade to their selling style – now that they have access to product stock levels and new product ranges whilst out visiting customers to take orders. Having a team that is up-to-date with head office whilst on the go is a real time saver, adding a certain level of efficiency and professionalism to each Rollins sales visit.
Challenges
For Rollins, their customer service team were working at full capacity, leaving little to no room for business growth.

Prior to using PixSell, customer order turnaround was elongated due to the manual entering of trade show and field orders at head office.

Sales reps selling blindly with no information on stock levels or new product ranges. Up-sell opportunities were missed.
Solutions
Electronic order import into NAV during trade shows, to remove manual order re-keying job away from customer services.

Reps visit customers with stock levels, product ranges and company knowledge to get the best from each sale – all visible on an iPad.

Orders now arrive into Sales Order Processing for sanity checks before trade show finishes ready for prompt dispatch.
"PixSell has massively decreased the amount of work for our customer services team because orders go directly into our Navision system. That's a huge business shortcut in terms of order-processing.
Life as a Rollins rep is much easier, and they feel up-to-date now that they have access to stock levels, new products and general company information. It was important that we sold the system to the reps and they understood what it did for their day-to-day roles so that we got complete buy-in from all employees.
We would 100% recommend PixSell to other businesses – it's been one of the biggest improvements here at Rollins!"
Penny Elsom, Rollins and Sons Ltd.