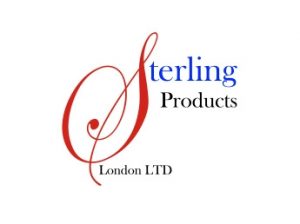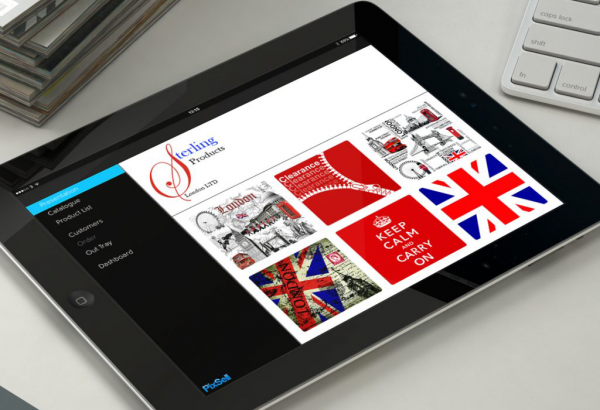 PixSell iPad ordering makes everyone's job easier at Sterling
"Whether we're launching a new product range or checking stock levels, PixSell has become an integral part of our business at Sterling", Hadis Shariatzadeh Creative Manager at Sterling Product tells us. "Using pen and paper to take orders created problem after problem for us and I am pleased to say that PixSell assists everyone in the business. We use the system as a digital catalogue both in the office and and on the road, we use it to quickly check stock levels – safe in the knowledge we are all working to the same system and information both in the field and from our London office."
Sterling began to feel that the orders were not organised or easy to manage. This was 2013 and Hadis tasked herself with looking for a way to automate the task of taking an order at the customer site, sending it back to head office and entering it onto Sage. Aspin visited Sterling's London offices to demonstrate how orders can be taken on the iPad and sent back into Sage via a remote connection. This would reduce the time between the customer placing the order and receiving their goods.
"If you are willing to embrace these opportunities with technology, the whole business benefits"
Sterling before PixSell…
Transcribing handwritten orders often left Sterling open to making mistakes. "Reps would write the order onto an order form, often making a mistake and then take a photo using their phone. This photo would be emailed or texted back to head office where it would then be manually entered into Sage. Such a process left us open to many mistakes between taking the order at the customer site and processing it in Sage."
Using PixSell now means Sterling's orders arrive straight into Sage with no opportunity for human error.
Life with PixSell…
Everyone's job is easier at Sterling since the arrival of PixSell. Out in the field, the Sales Manager and reps send back orders that can be fulfilled because the stock levels were accurate at the time of sale. Initially introduced to assist in selling to the independent customers, Sterling state that it is also a useful tool when dealing with the national accounts too. Back at the Sterling office, every employee has a 'one-click' access to all live products with images to assist them in the day-to-day running of the business via PixSell on the iPad. In the Accounts and order processing department, minimum order quantities are always met with PixSell so orders need no intervention – so much time has been saved since Sterling stopped keying orders into Sage.
Time and effort required to launch and maintain PixSell has been worth every second and penny. "The end result is an up-to-date automated system that makes selling straight forward", says Hadis of PixSell. "If you are willing to embrace these opportunities with technology, the whole business benefits."
"Time and effort required to launch and maintain PixSell has been worth every second and penny."